Senior UI/UX Developer
Welcome to my online portfolio! I'm an experienced Senior UI/UX Developer in the DC Metro area. During my career, I've had the opportunity to design for corporations, government agencies, non-profits and small start up businesses. As technology is always evolving, I pride myself in my ability to be a self-starter, adapt, and learn new skills.
I specialize in UI / UX Design. I create low- and high-fidelity mockups using Adobe software, and am proficient with HTML and CSS. I work with Software Engineers to implement designs that are both beautiful and easy to navigate.
My capabilities include: Photoshop, Illustrator, InDesign, Adobe XD, Dreamweaver, Visual Studio, VS Code, HTML, CSS, Custom WordPress theme development, and Responsive Frameworks (Bootstrap/Foundation). I have experience working with lean and agile methodologies, C#, .NET, AngularJS, jQuery, SQL Server Management Studio, Git, TFS and Azure. I can work in both Windows and Macintosh operating systems.
Accessibility and Experience Design
I believe websites should be inclusive so users who require assistive technology can consume the content. I've studied best practices for accessibility in UI design and strive to be mindful of WCAG requirements when building web interfaces.
I'm trained in Experience Design, which is a practice that uses people-centered insights and behavioral science to design comprehensive experiences with users, clients and coworkers. This training helps me build UX personas and ideate a user's journey from start, to finish, and beyond.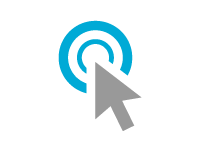 Usability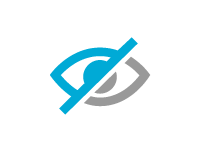 Accessibility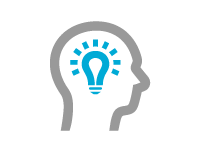 Experience Design
For Graphics Designers that don't code, I turn their Photoshop, Illustrator or InDesign files into fully functioning websites using WordPress as the content management system. At the end of the process, their clients get a custom looking website that they can make basic changes to without the assistance of a web developer.
I have a Bachelor's degree in Graphic Design and worked as a print designer for several years before transitioning to web and application design. I am skilled in typography and layout design.
I can help clients install WordPress on their servers as well as pre-purchased themes. I can install any additional plugins that are required and customize the look of the WordPress site as permitted by the theme, i.e. replacing the logo, photos, and colors.
I can also procure the web host and domain name, if needed. I sometimes help clients make changes to their WordPress sites if they don't have the resources to do it themselves.
I was an artsy / nerdy kid growing up. I drew every day and started building websites to host my artwork. Since I loved drawing, painting and designing websites, I went to college for Graphic Design.
I love animals and firmly believe that all dogs are good boys. I like movies, video games, and traveling. I love experiencing adventure and different cultures.
Do you want to hire me? Send me a message using the form below: